The Great God Pan and Pheidippides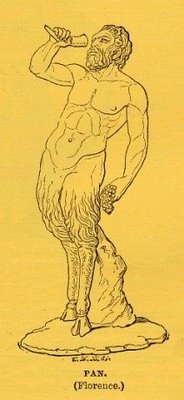 Before they left the city, the Athenian generals sent off a message to Sparta. The messenger was an Athenian named Pheidippides, a professional long-distance runner.
According to the account he gave the Athenians on his return, Pheidippides met the god Pan on Mount Parthenium, above Tegea. Pan, he said, called him by name and told him to ask the Athenians why they paid him no attention, in spite of his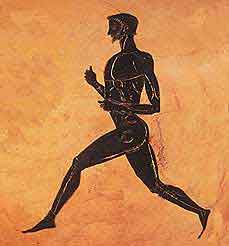 friendliness towards them and the fact that he had often been useful to them in the past, and would be so again in the future.
The Athenians believed Pheidippides's story, and when their affairs were once more in a prosperous state, they built a shrine to Pan under the Acropolis, and from the time his message was received they held an annual ceremony, with a torch-race and sacrifices, to court his protection.